BRIDAL REGISTRY
Emily LaGarde and Kieran Harper
March 28, 2020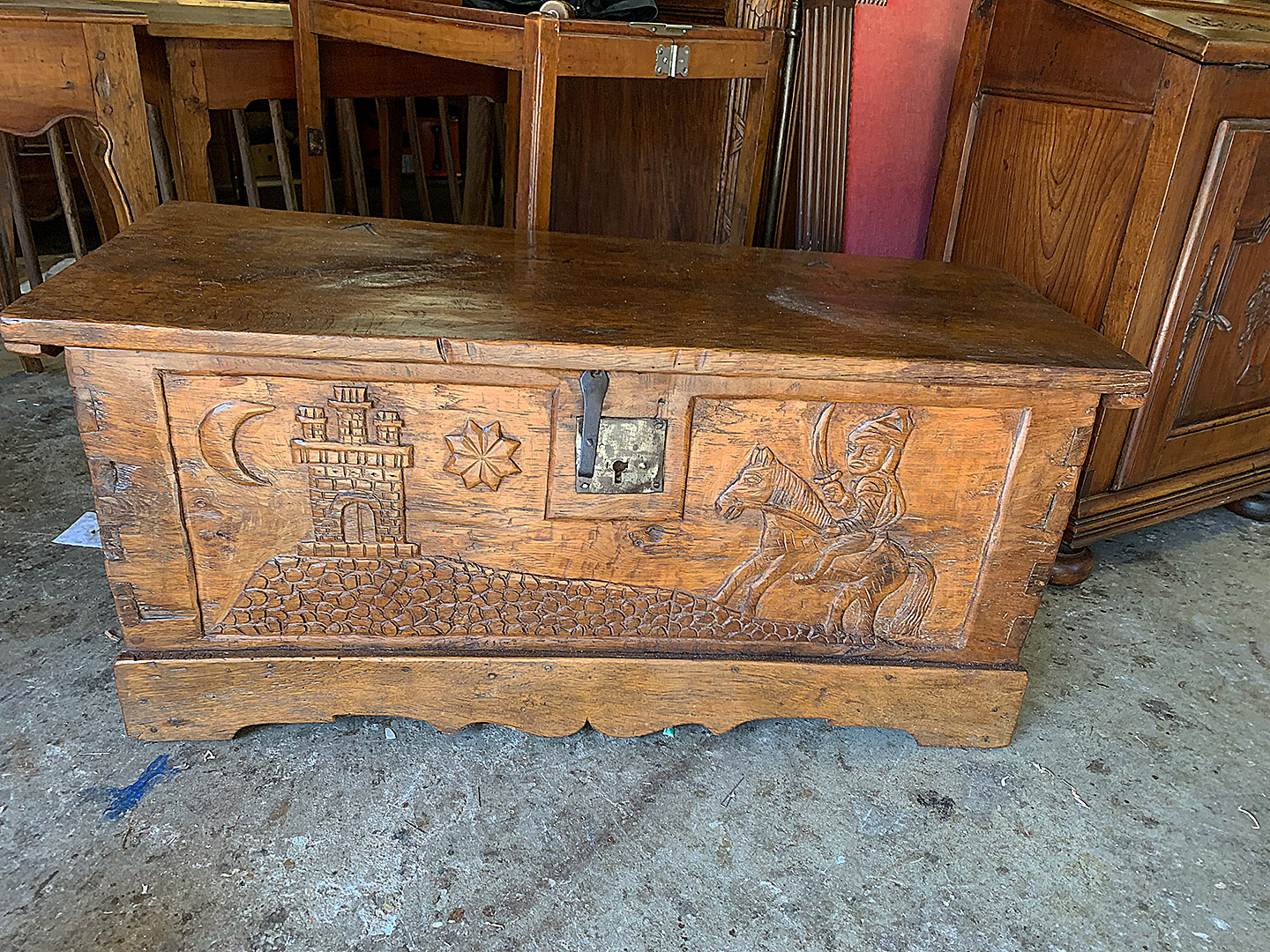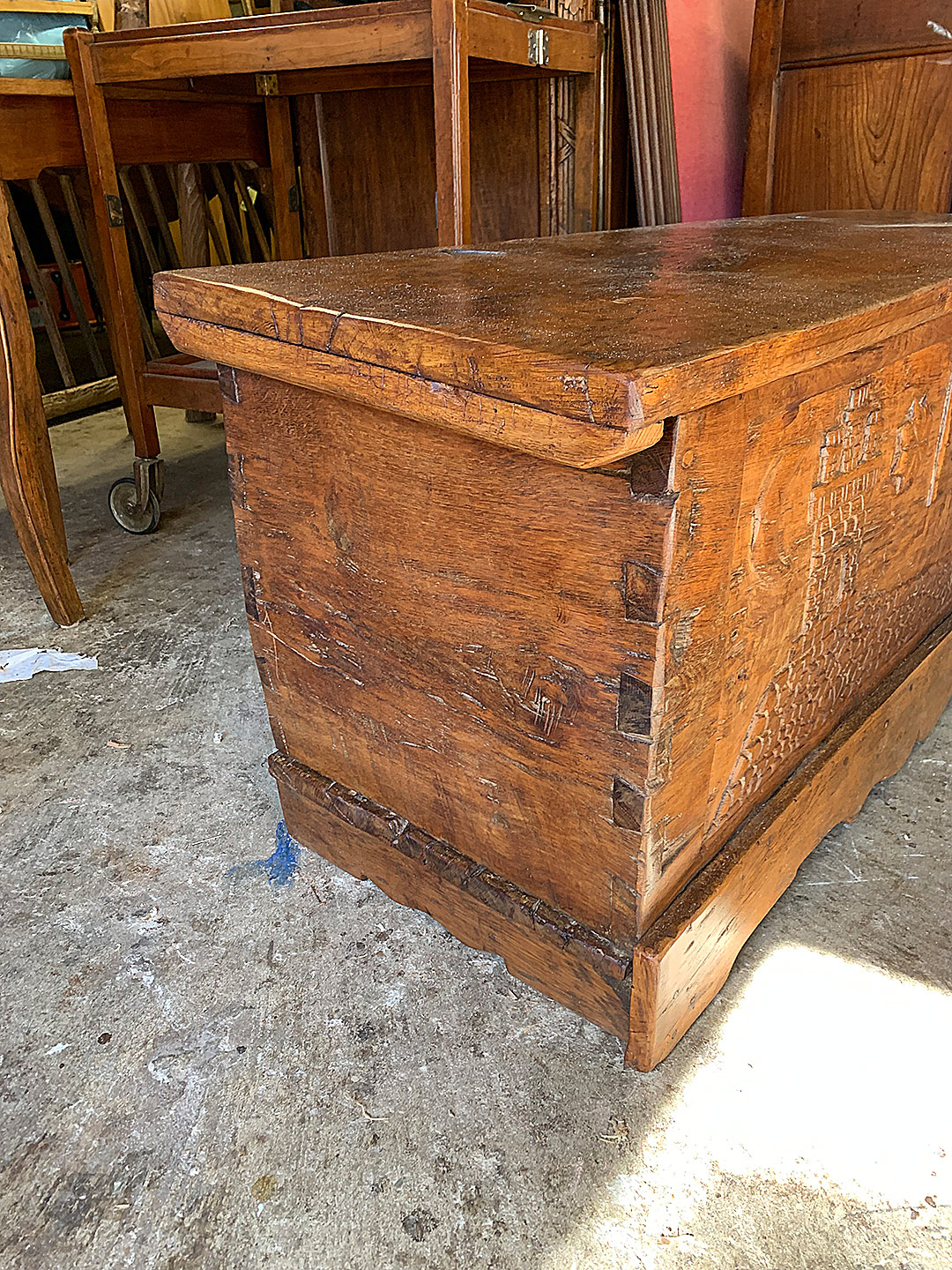 18TH CENTURY HANDCARVED SPANISH WALNUT COFFRE WITH A CASTLE AND MOUNTED GUARD. CIRCA 1760.
UNUSUAL SMALL 18TH CENTURY FRENCH PROVENÇAL BUFFET À DEUX CORPS WITH ÉTAGÈRE ON TOP, ONE DRAWER AND ONE KEY. CIRCA 1780
H 74¼" W 29¼" D 18¾"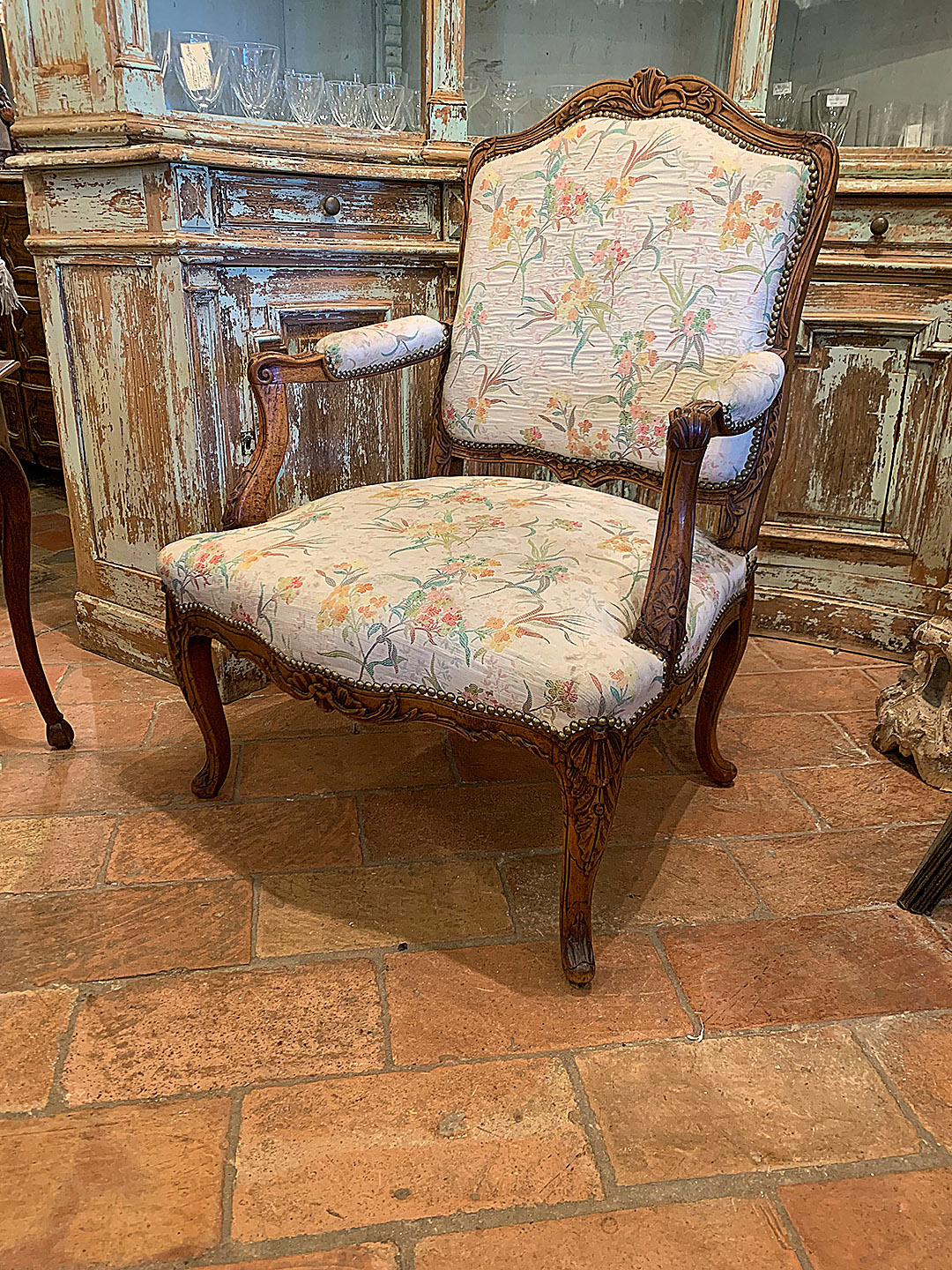 LATE 18TH CENTURY LOUIS XV WALNUT FAUTEUIL
H. 33½" W. 23½" D. 18"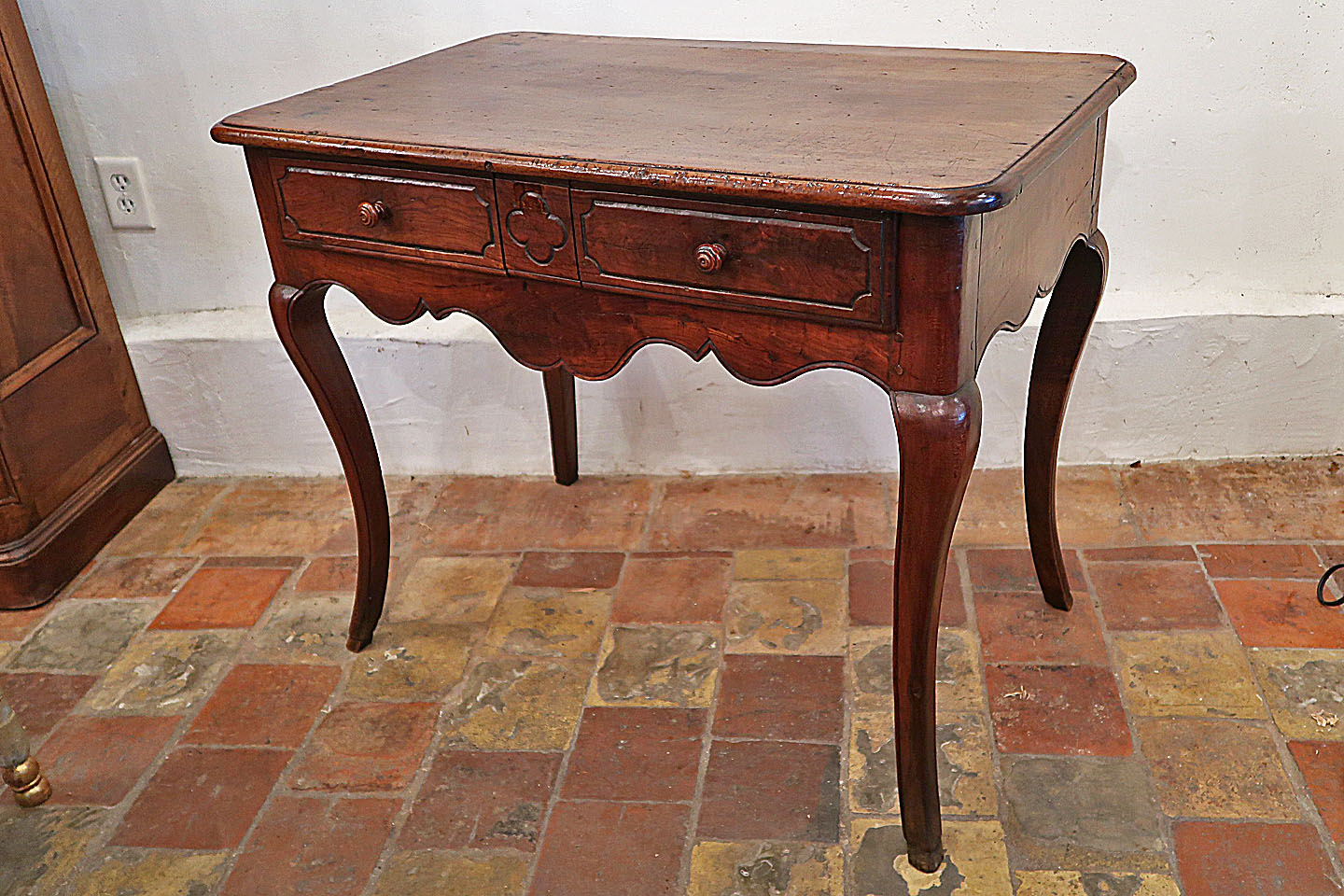 18TH C. FRENCH LOUIS XV WALNUT SIDE TABLE WITH TWO DRAWERS. CIRCA 1783
H 28¾" W 35¼" W 22"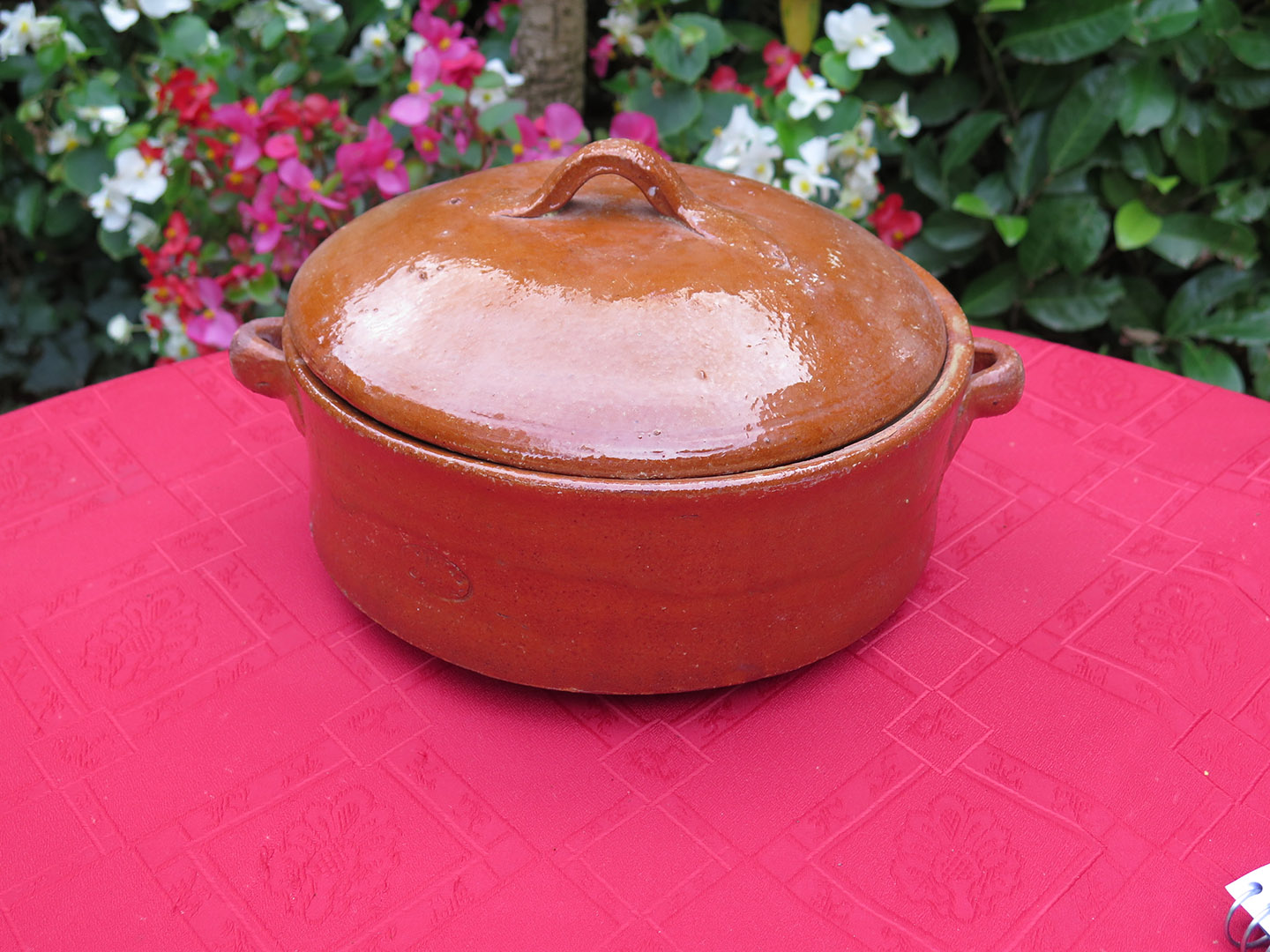 FRENCH GLAZED POTTERY TERRA COTTA TUREEN WITH COVER,
CIRCA 1900
H WITH COVER 6½" DIAMETER 10¾ D 4"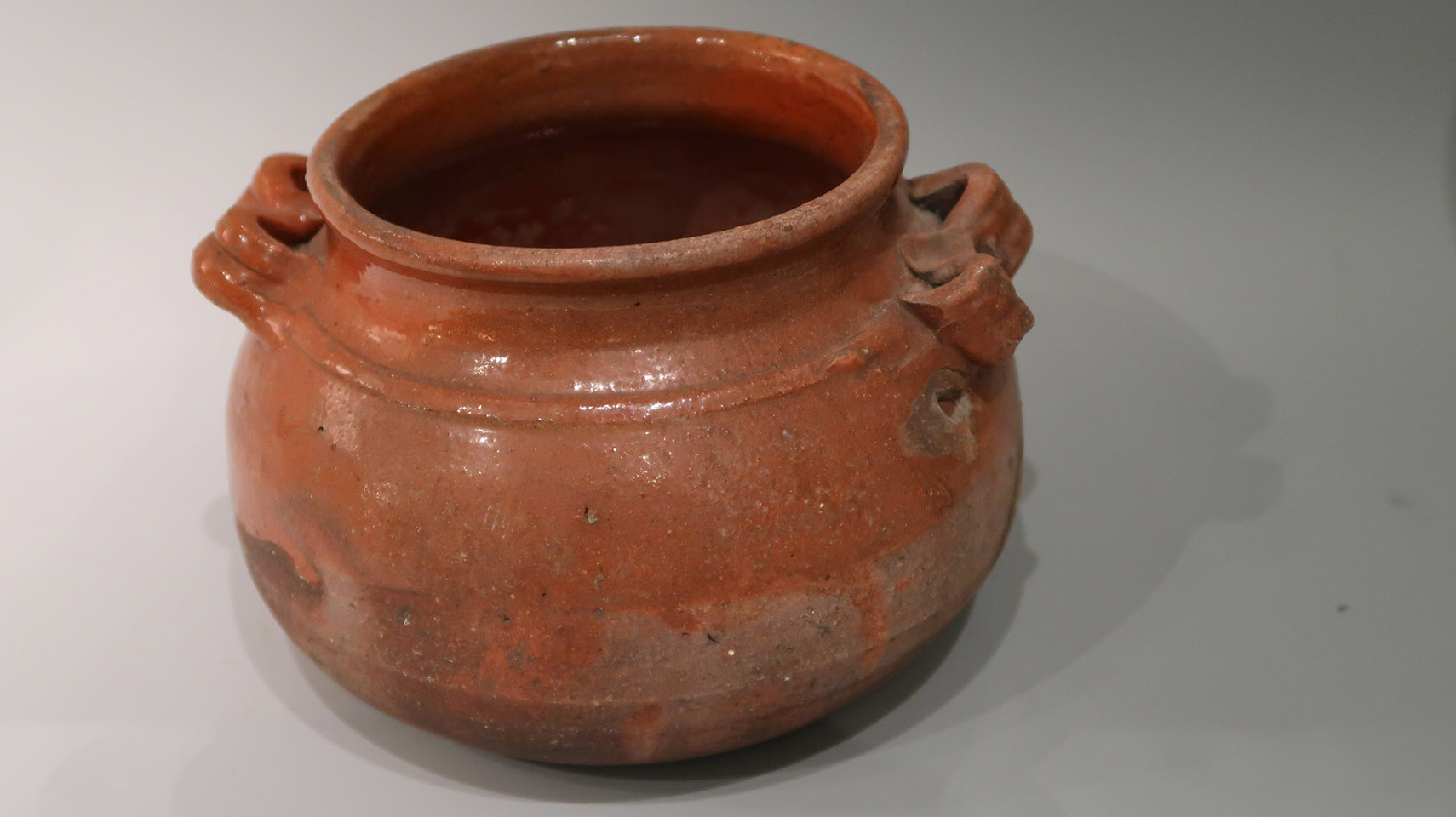 TURN OF THE CENTURY FRENCH ROUND ORANGE GLAZED POTTERY POT WITH TWO HANDLES. CIRCA 1900
H 5½" DIAMETER OF OPENING 4¾" W (WITH HANDLE) 8"